We are the hands, feet, and face of Jesus to our neighbors.  The people of our congregation serve their neighbors in many ways, each and every day, but in addition, we have three ways that we regularly reach out beyond the walls of our building to help and serve others.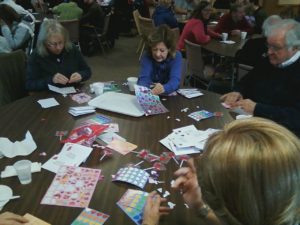 Sing and make music from your heart to the Lord, always giving thanks to God the Father for everything, in the name of our Lord and Savior Jesus Christ.  Ephesians 5:19b-20

The Resurrection Lutheran Church's School of Music is our outreach into the Alpena Community which provides opportunities for young and old to enhance their ability to give glory to God through musical talents.  We have set out to hire instructors who are passionate about music and about Jesus.  Many of our instructors have played as part of our Sunday worship team as well as other venues in the community.
He took the seven loaves and the fish, and when he had given thanks, he broke them and gave them to the disciples, and they in turn to the people.  Matthew 15:36   

This ministry provides non-perishable weekend food packs to area schools for students in need.  FKM also provides dinner three nights per week for students working towards their GED at an alternative school in Alpena.  Additionally, during the summer we prepare and serve lunch Monday through Friday to children and their caregivers without reliable sources of food during the summer break.   Many volunteers keep this ministry going; from Monday night packing teams, to school delivery teams, evening and summer food prep teams and more.  During the summer ministry, kids receiving lunch make crafts that we distribute to area nursing homes, providing the kids with an opportunity to "pay it forward" in the community.
"You, my brothers and sisters, were called to be free.  But do not use your freedom to indulge the flesh; rather, serve one another humbly in love."  Galatians 5:13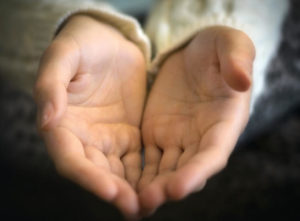 GO Ministry is our way of allowing our members to be involved beyond placing a check in the offering each week.  Through GO we are taking part in being the hands, feet, and face of Jesus.  We want to reach all people in need of Christ and we know that happens one relationship at a time. For example, one of our regular outreaches is providing Healing Kits to our local cancer treatment center.  Members donate items for these kits, help pack them, and write personal notes that are included as words of encouragement for those battling cancer. We also conduct monthly service activities such as Operation Christmas Child for children in developing countries, donating items to local food pantries, and providing school supplies to area school success workers for underprivileged students, and much more.  In addition, we also conduct Random Acts of Kindness which helps families who may need assistance making small home repairs, fixing a vehicle or even purchasing groceries or other household items.  GO Ministry also includes funeral luncheons, neighborhood holiday meal baskets, Sunday fellowship hour, deer blind builds for charity auctions, and family game nights.  These activities utilize the gifts of many in our congregation to organize and carry out each year.