Our mission is based on Jesus' last recorded words on earth: "Go and make disciples of all nations, baptizing them in the name of the Father, Son, and Holy Spirit, and teaching them everything I have commanded you." Matthew 28: 19-20.  Jesus says GO.  And so, we GO.
All of us at RLCA are sinful.  We are imperfect.  However, through a personal relationship with Jesus each of us receives His forgiveness.  Free from our past sins, we tell our story to others, encouraging them to experience the same freedom in Christ that we have experienced.  Lives are changed and glory is brought to Him.  We use the Bible as our guide; it is God's written word and the source for His Wisdom.
Living in response to His forgiveness, we work to be the hands, feet, and face of Jesus in our community and beyond.  We use our hands to serve others, while our feet carry us to where He needs us to be; our face shows His love and grace while our voice speaks of His truth and mercy.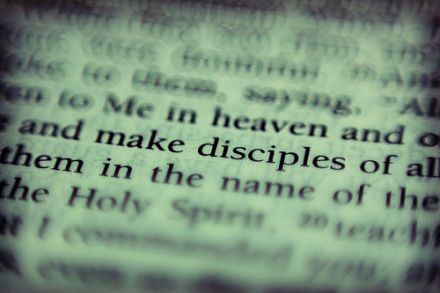 Our Vision is quite simple – what would we most like to see? Heaven on Earth.  While this vision may not be reasonable to achieve any time soon, we work and pray every day that we will move closer until God's perfect kingdom comes for all who believe and have faith in salvation through Jesus Christ.